High Quality Factory Price 620d 720d 840d Elastic Ribbon for Baby Diapers
Model NO.: 620D

Relaxation of Diaper Spandex Yarn: Medium

Resilience: Not Be out of Shape

Stretch of Spandex Yarn: Wonderful

Elasticity: High Quality

Place of Orign: China

Model No.: 560d, 620d, 610d, 720d, 840d

Producing Machine of Diaper Spandex Yarn: German

Gender: Unisex

Age Group: 0-3years Old

Anti-Leak: 3D Leak Prevention Channel

Absorption: Soft Breathable

Size: S, M, L, XL, XXL

Trademark: Niso

Transport Package: Standard Expor Packing

Specification: SGS

Origin: Fujian

HS Code: 5402692000

Model NO.: 620D

Relaxation of Diaper Spandex Yarn: Medium

Resilience: Not Be out of Shape

Stretch of Spandex Yarn: Wonderful

Elasticity: High Quality

Place of Orign: China

Model No.: 560d, 620d, 610d, 720d, 840d

Producing Machine of Diaper Spandex Yarn: German

Gender: Unisex

Age Group: 0-3years Old

Anti-Leak: 3D Leak Prevention Channel

Absorption: Soft Breathable

Size: S, M, L, XL, XXL

Trademark: Niso

Transport Package: Standard Expor Packing

Specification: SGS

Origin: Fujian

HS Code: 5402692000

High Quality Factory Price 620d 720d 840d Elastic Ribbon for Baby Diapers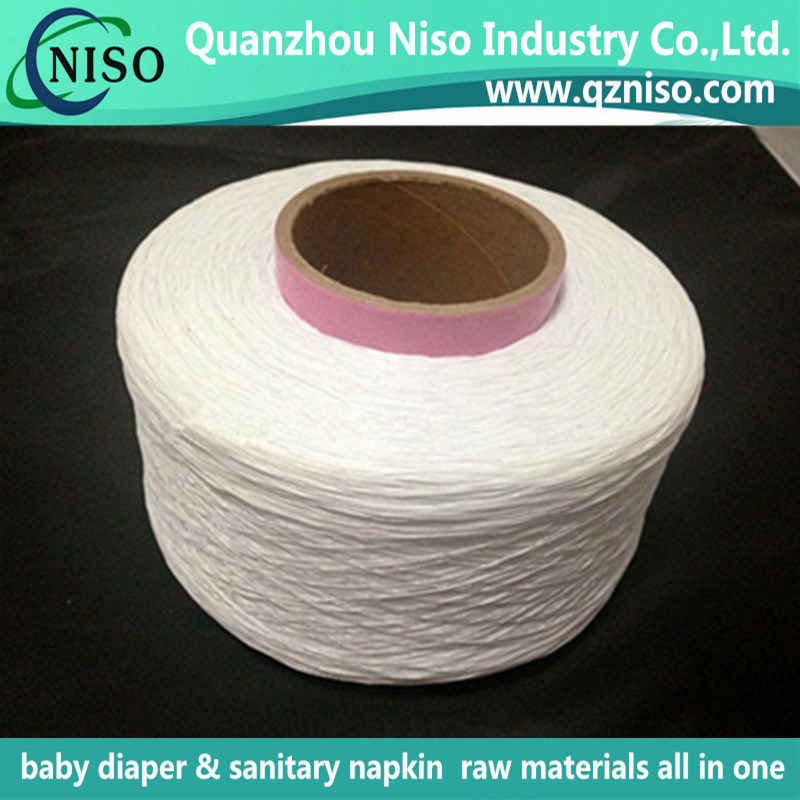 Elastic ribbon is become a very popular and emerges as the only choice for the case of the elastomeric behaviour. The elastomeric behaviour of this type of elastomeric properties comes due to the soft and hard segmental attachment inside the spandex fiber. The ratio of the soft and the hard segment is very important to determine the elastomeric.

 

Spadex yarn better known as elastane fiber is better known as elastane (polyurethane or PU) is very frequently use in the diaper's leak guard and diaper's elastic waistband.spandex is lighter in weight than rubber thread. And unlike rubber thread, spandex does not break down with exposure to body oils, perspiration, lotions, or detergents. Spandex is frequently covered with another non elastic fiber for use in woven fabrics, knitted fabric

 

Elastic ribbon for usage of baby diaper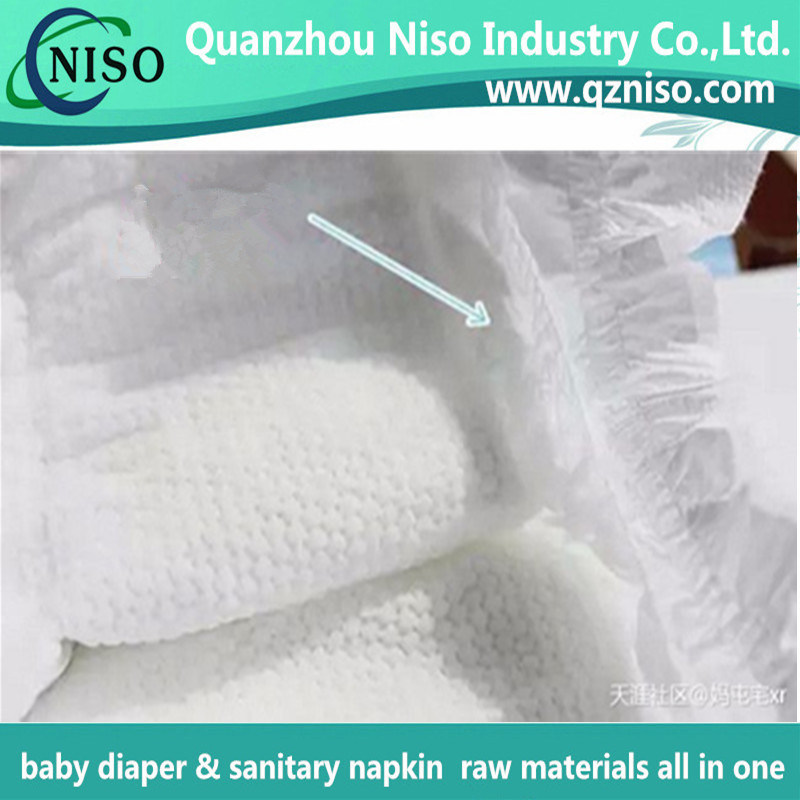 Specifications

100% spandex yarn

1. 3 kgs per bobbin 

2. 560D 620D 610D 720D 840DÂ 

3. good reputaiton given by market 

 
Product name
Good extension elastic ribbon for disposable diaper 610D/720D/840D
 
Inspection characteristics
specification
Test Result 
Elongation at break
%
910±80
900.38
Tension at break
CN
≥580
596.41
Stress at 300% elongation
CN
≥85
92.08
Elastic recovery 300% elongation
%
≥96.5
97.09
Oil%
%
1.5±1.0
1.68
NET WT/CONE
g
3000
Feature of elasitc ribbon

1.Good stretch

2.Strict quality control

3.Excellent elasticity

4.Perfect resilience, and avoid be out of shape

5.Well flexibility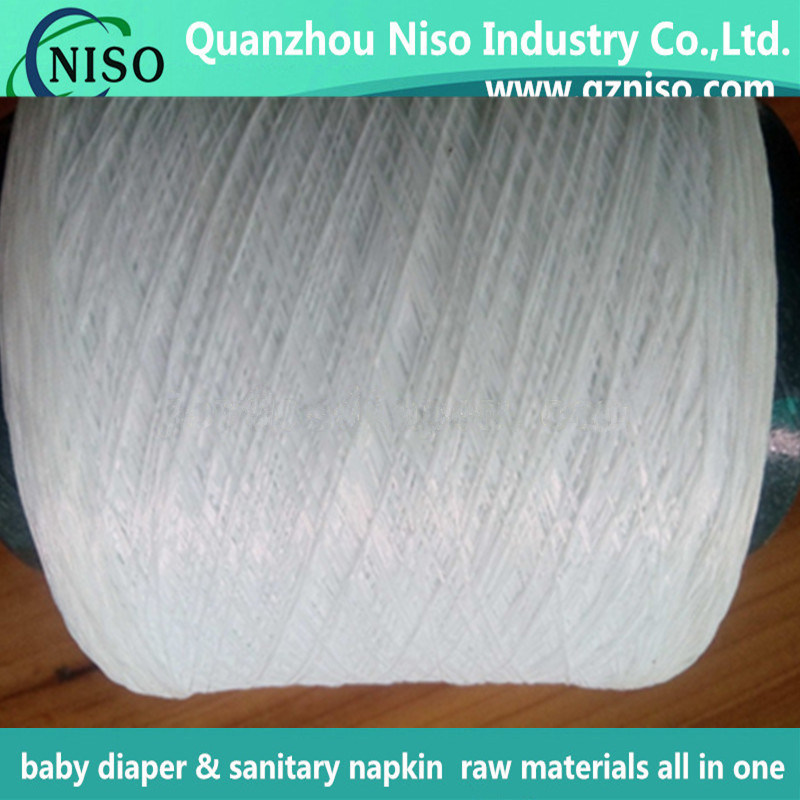 Addvantages of elastic ribbon:Â Â Â Â Â 

1. Don't produce allergic to human skin

2. Soft elastic retraction force, no tight feeling, keep the blood circulating fluid.

 

Storage time of elastic ribbon:

1. High temperature resistant:

Spandex raw materials can be stored 3-6 months even if  warehouse temperature reach 40-60 ºC.

2. Spring will not change significantly:Â Â 

after made into disposables diapers,sanitary napkins finish product and stored 2 years. 

We will be within 24 hours service for your needs

Contacter:

wendy

,

cellpone:0086 15060881636, 

 

Website:www.qzniso.com

High Quality Factory Price 620d 720d 840d Elastic Ribbon for Baby Diapers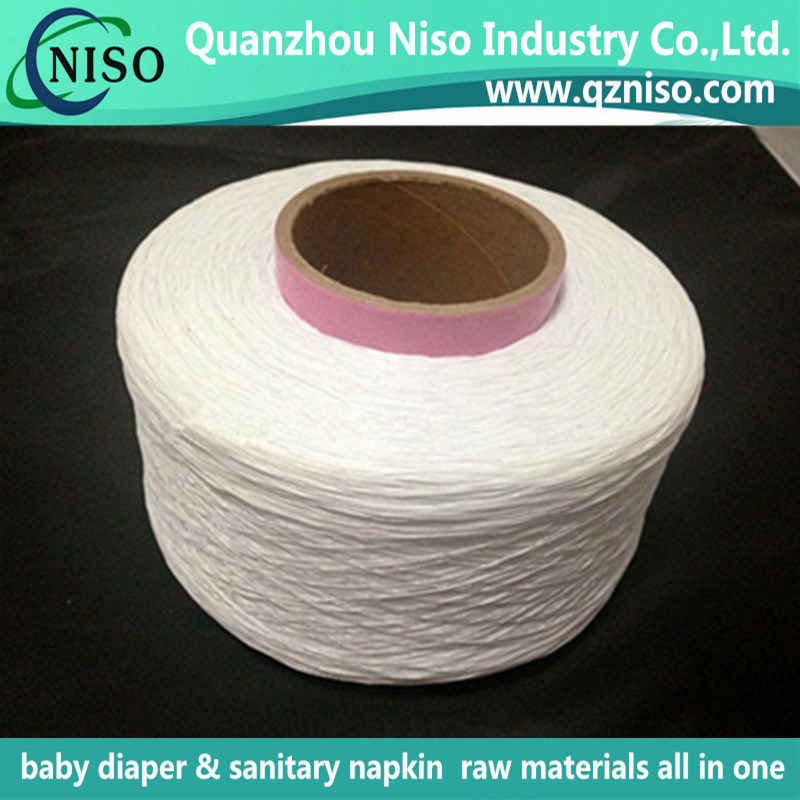 Elastic ribbon is become a very popular and emerges as the only choice for the case of the elastomeric behaviour. The elastomeric behaviour of this type of elastomeric properties comes due to the soft and hard segmental attachment inside the spandex fiber. The ratio of the soft and the hard segment is very important to determine the elastomeric.

 

Spadex yarn better known as elastane fiber is better known as elastane (polyurethane or PU) is very frequently use in the diaper's leak guard and diaper's elastic waistband.spandex is lighter in weight than rubber thread. And unlike rubber thread, spandex does not break down with exposure to body oils, perspiration, lotions, or detergents. Spandex is frequently covered with another non elastic fiber for use in woven fabrics, knitted fabric

 

Elastic ribbon for usage of baby diaper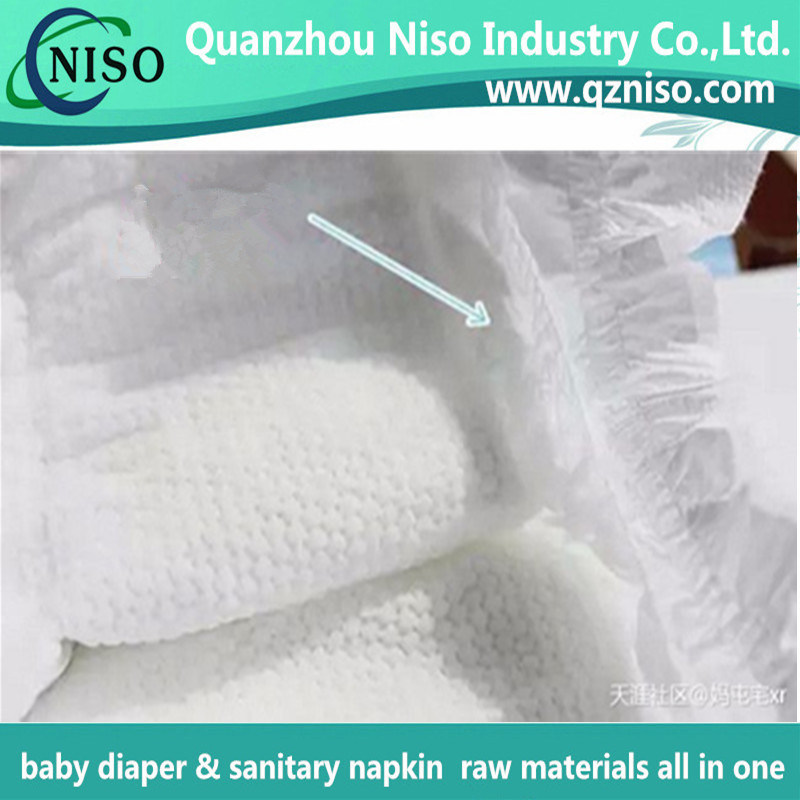 Specifications

100% spandex yarn

1. 3 kgs per bobbin 

2. 560D 620D 610D 720D 840DÂ 

3. good reputaiton given by market 

 
Product name
Good extension elastic ribbon for disposable diaper 610D/720D/840D
 
Inspection characteristics
specification
Test Result 
Elongation at break
%
910±80
900.38
Tension at break
CN
≥580
596.41
Stress at 300% elongation
CN
≥85
92.08
Elastic recovery 300% elongation
%
≥96.5
97.09
Oil%
%
1.5±1.0
1.68
NET WT/CONE
g
3000
Feature of elasitc ribbon

1.Good stretch

2.Strict quality control

3.Excellent elasticity

4.Perfect resilience, and avoid be out of shape

5.Well flexibility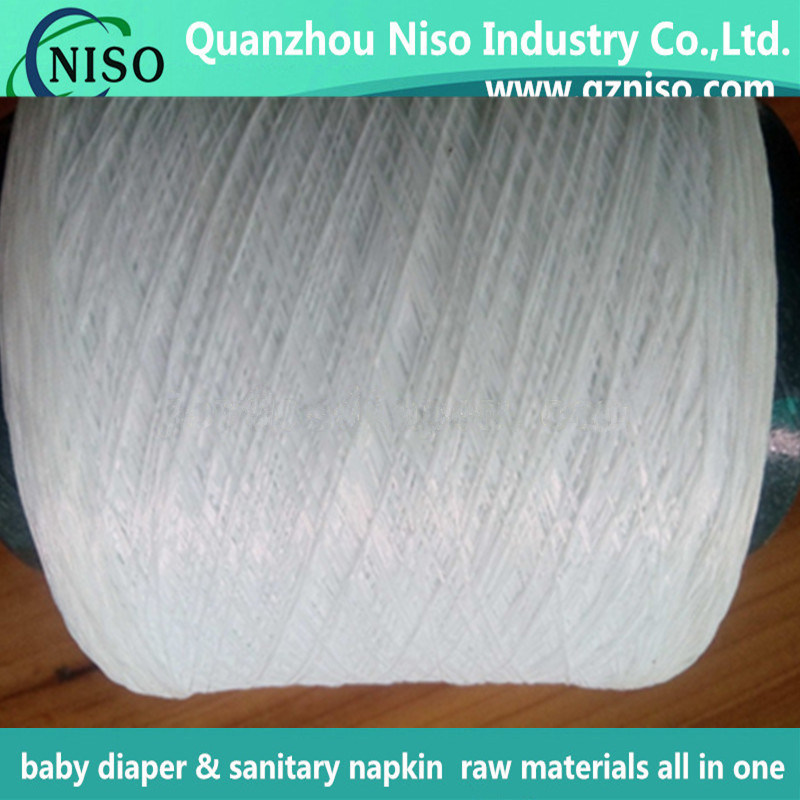 Addvantages of elastic ribbon:Â Â Â Â Â 

1. Don't produce allergic to human skin

2. Soft elastic retraction force, no tight feeling, keep the blood circulating fluid.

 

Storage time of elastic ribbon:

1. High temperature resistant:

Spandex raw materials can be stored 3-6 months even if  warehouse temperature reach 40-60 ºC.

2. Spring will not change significantly:Â Â 

after made into disposables diapers,sanitary napkins finish product and stored 2 years. 

We will be within 24 hours service for your needs

Contacter:

wendy

,

cellpone:0086 15060881636, 

 

Website:www.qzniso.com

Cotton Hats , Cotton Baseball Caps, Fashion Caps , Fashion Caps For Men

China Fashion caps & hats reliable supplier with high quality and good workmanship.

Our company has years experience in making various designs caps and hats, including Baseball cap, Snapback cap, Trucker cap , Fedora hat, Beret hat, Knitted hat, Animal hat, Children cap, etc.

The following are some pictures for your reference:



Our company are equipped with the full production line machines, such as Sewing machine, Embroidery machine, Printing machine, Moulding machine.etc. and all the workers are experienced in this line, professional in handling the operation lines.


The following are the Production process:
About the material, we have cotton, polyester, acrylic,wool,etc. Different caps using different materials. You can choose the material and colors you want. we will make that according to your request. The following are some fabric swatch for your reference:
For the Logo designs, there are Flat embroidery, 3D embroidery, Sticking cloth embroidery, Screen print, Heat transfer,etc. See the following:
Professional exporting packing, ensure the caps and hats shape better.
You can choose different shipping ways according to your order:

We keep pace with the fashion trends in the world, and make new designs products each week, show samples to our customers and help you open and develop your market.

We are confident to help you expand your business and increase you market share in a short time, achieve mutual success.





Your Success is our Business. Pls feel free to contact us for further information.Thank you.





Caps & hats

Cotton Hats, Cotton Baseball Caps, Fashion Caps, Fashion Caps For Men

Yiwu Changyue import & export Co.,ltd. , http://www.chsportwear.com