1727 brand women's elegant sweet you exclusive
Nanjing World Fashion Co., Ltd., is a design, production and marketing in one of the modern enterprise: Is a management of efficient, steady development, full of vitality of the women's fashion business. The company has an experienced, creative thinking, innovative designer team. At the same time have a number of efficient and capable marketing and production management personnel, the company franchise mode, extensive and franchisee cooperation across the country, in the principle of mutual benefit and win-win situation, and strive to its 1727 young women's fashion, playing top Chinese women's brand . 1727 OTC since the rapid development has been distributed in: Jiangsu, Anhui, Fujian, Guangdong, Guangxi, Guizhou, Shanxi and other places.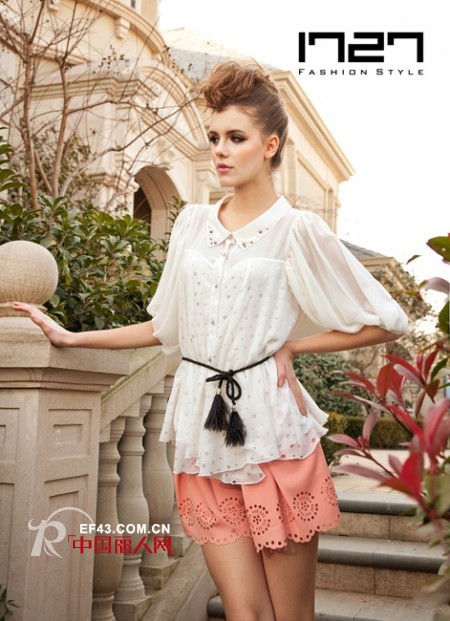 Nanjing World Wo Garment Co., Ltd. in 2005 began to invest abundant funds, strong build 1727 women's brand. 1727 brand was founded in Paris, France, and extensive cooperation with the local outstanding design team. In 1727 AD, the first customized clothing store for the whole nation appeared in France, a landmark milestone for the fashion industry as a whole. Today, the brand new 1727 combines the rococo Rococo style of 1727 AD with the popular elements of the time, creating a whole new brand. The young women's sweet and elegant, innocent vitality into the urban fashion style, dedicated to young urban women to provide high-quality fashion.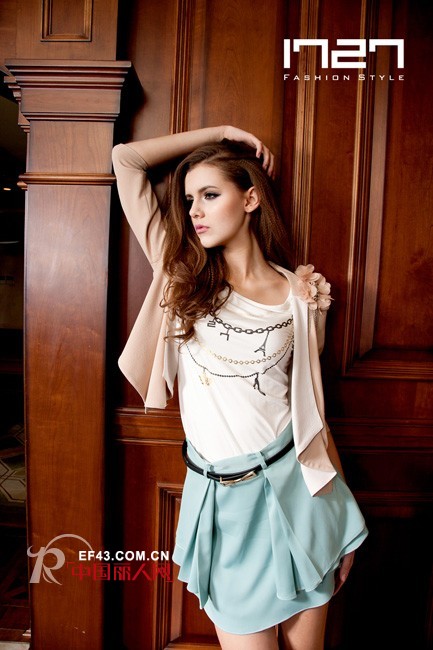 Target consumer groups: 20 to 35-year-old retail price segment: Spring and summer 150 ---- 600 autumn and winter 300 ---- 2000 yuan Franchisee requirements:
Have a certain economic ability and ability to operate natural persons or enterprises; have a certain understanding of the brand of 1727, a certain understanding of the apparel market, interested in engaging in garment chain industry, the recognition of Nanjing Wo Shi Garment Co., Ltd. business philosophy and vision; through the company Assessment assessment, with the application area, prosperous commercial street or commercial square 35 square meters or more independent street shop or shopping malls!

The upscale faux fox fur and Knitting Wool products reach the domestic and international high level. Products have been exported to the United States, Australia, Japan, Russia and Vietnam. In addition, according to the report from international accredited testing institutions, the test of formaldehyde in some products is ND level. The company receives high praise from the international specialists.




In the last century, the invention of faux fur advanced human civilization. Faux fur products, which look very similar to the real animal fur, could be produced and no harm to animals. Faux fur products are not only warm, easy care and diverse, but also greatly contribute to protecting animals and ecology for human beings.
At the same time in the last century, a company, specialized in faux fur research and development, was founded on the coast of the beautiful Tai Lake --- Wuxi Shuangda Plush Co., Ltd.




Jacquard Printing Plush,Animal Print Fleece,Printed Micro Velvet Fabric,Plush Curtain Fabric

Wuxi Shuangda plush Co., Ltd. , http://www.sd-fauxfur.com