Ten years of both course, brilliant casting ---- Feng Lin enterprises tenth anniversary celebration
July 1, Feng Lin Enterprise International Trade Import and Export Co., Ltd. was established and started to put into operation. The establishment of the International Trade Corporation is a major milestone for the company to formally go abroad and to the world. This will be the hallmark of the internationalization of the company.

After the establishment of ITC, many future prospects and systematic plans were put forward. The company plans to find its best partners through various trade fairs, Google, Alibaba and existing traditional customer sources this autumn to develop franchisees worldwide. In addition, under the precondition of expanding business, the Company specified a specific annual production target of RMB 50 million. This goal can be achieved or even surpassed in view of the current good development. In view of the existing production scale of the factory, the company also plans to order OEM production of OEM orders, and will push some production and sales to the world so that more people can know Maple, Maple and Lotus. Up to now, there have been UAE, Russia, Japan, Morocco and other countries to visit the factory personally visit or order. The company has successfully signed with Russian customers, according to the line on the production line. Among them, there is a huge amount of orders over 10 million waiting for the company to negotiate and intend to sign. In the future, we will further develop Japan, Europe and the United States and other customers, push the maple to Japan, to Europe and the United States market and even the world.

Not long ago, Feng Lin Enterprise International Trade Import and Export Co., Ltd. has applied for and got the right to import and export independently, indicating that the company has achieved certain results since its establishment and can operate independently and deal directly with customer orders. As our business continues to grow, we will further develop our own brand and push it to the world. I think the long run, with the joint efforts of all people of Maple-Lin, Feng Lin enterprises will be better tomorrow!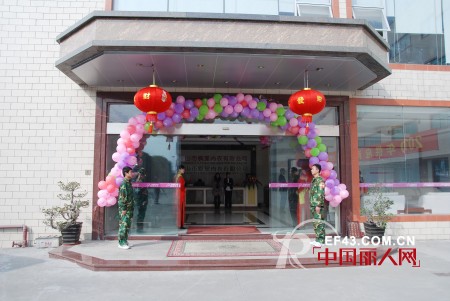 ● turned out - was born in 2001

● affection Pearl River - the rise of 2002

● My Chinese Heart - Strategy 2003

● development is the last word - strong 2004

● Zhongchengchengcheng - quality 2005

● new sail - soar 2006

● Harmony and Harmony - Brand 2007

● with the Olympic Games - brilliant 2008

● Service Terminal - Service 2009

● upgrade terminal - pragmatic 2010

● ten contained brilliant - Festival 2011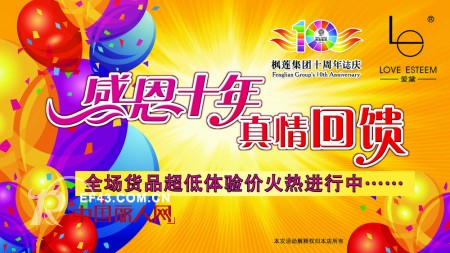 From the birth of the 2001 Maple Lilies to the 2011 Decade, we have experienced many ups and downs. We face up to the setbacks and overcome the ups and downs in a spirit of tenaciousness and hard work. We gradually grow in sharpening.

We have received countless flowers and applause since the birth of the 2001 Maple Lily until the 10th anniversary of 2011. The development and expansion of the four major brands, marketing network all over the country, the relocation of new plants, the size of the re-expansion, which many of the performance and glory, is the seal of the growth of Maple, but also all partners and the community to our support and recognition.

From the birth of the 2001 Maple Lily to the 2011 ten-year celebration, once the "four-person combination," now 1,000 employees, tens of thousands of square meters of plant, is the witness of the development of maple. The establishment of many departments, the constant improvement of the management mechanism, the continuous improvement of staff welfare and the rapid development of corporate culture are the embodiment of the gradual improvement of the hardware and software facilities in our company.

Ten brilliant, we do not need too much to mention, because that is past. Too much depression will only make us stop. On the contrary, we must use it as a driving force and always be on the alert. We must create greater glories!

Maple lotus, step by step development and growth, to mature, towards glory! Ten years, we will use unrelenting efforts to let the maple-Lily walk better and farther!

Feng Lin, looking forward to your attention and join!

Cashmere Worsted Yarn,Cashmere Yarn Price,Cashmere Worsted Yarn For Sweater

Cashmere Fiber,Cashmere Yarn Co., Ltd. , http://www.nbcashmeretops.com